Find a Wide Selection of Outdoor Buildings and Backyard Sheds for Sale
Whether you want a standard backyard shed or want to customize an outdoor building to meet your exact specifications, our Michigan outdoor building dealership has the expertise, resources, options, and products you've been searching for.
A Variety of Backyard Structures for Sale
At Mid Valley Structures, backyard sheds are some of the most popular portable buildings we have for sale—but that's far from the end of the backyard structures we offer. We sell an entire line of buildings and structures to expand storage space or make your backyard into the retreat you've always dreamed of.
The Many Reasons to Add Backyard Structures to Your Property
Whether it's a single backyard shed or an entire collection of property-enhancing additions to your backyard, the possibilities are virtually endless.
Picture it:

No more random items scattered around the yard because they're neatly tucked away in a mini barn that's weather-tight, durable…and matches your home's style and colors.

No more wondering where to entertain because you have a beautifully built, open, airy, shady pavilion where guests can relax and enjoy themselves.

No more trying to escape the late afternoon sun because there's a pergola in your garden—a dreamy focal point that's attractive, versatile, and cozy all at once.

And there's more:

Your animals are sheltered from the sun, and you and your guests are lounging comfortably in your durable, maintenance-free lawn furniture.

You're organized and comfortable—without a worry because you know all of your backyard structures will remain beautiful and function as they should for many years.
Are you ready to turn your backyard into the refuge you, your family, and your guests deserve? Or are you a business owner who wants to enhance your property to impress visitors and make them feel welcomed?
Then visit one of our seven locations or design your backyard structure online.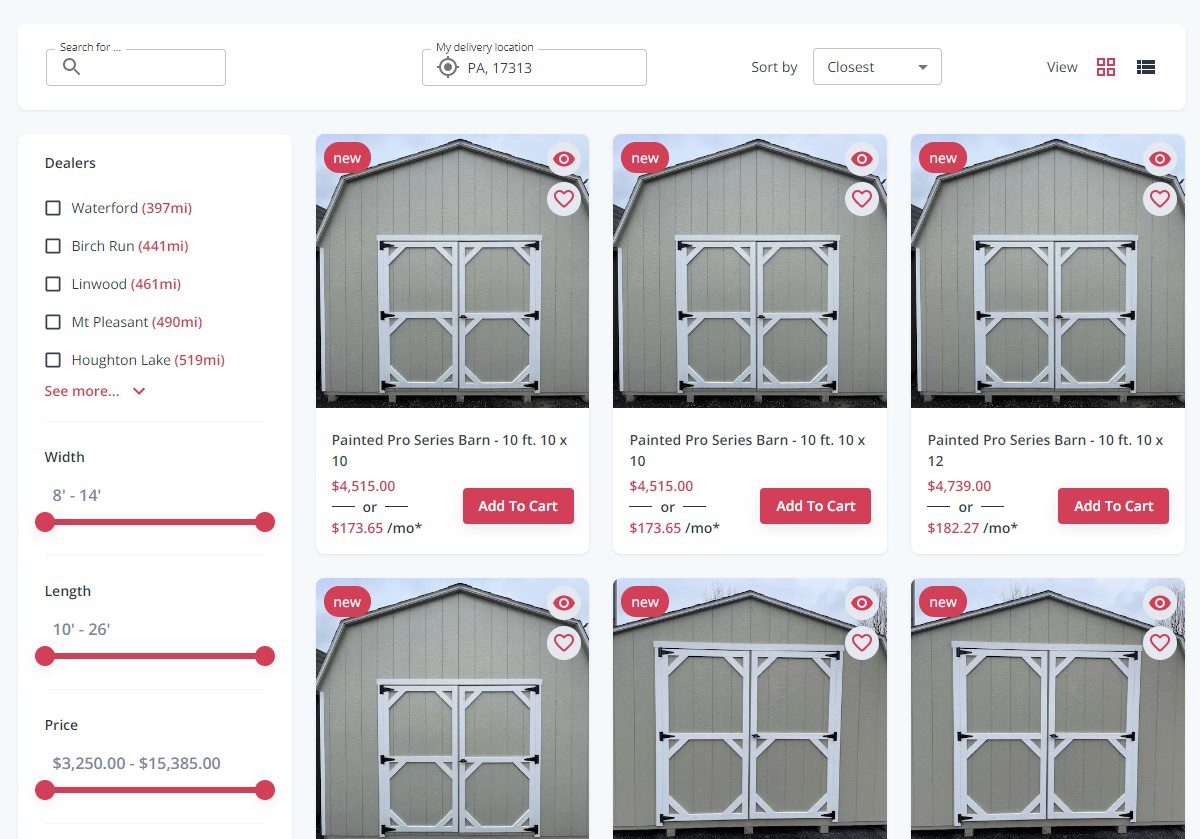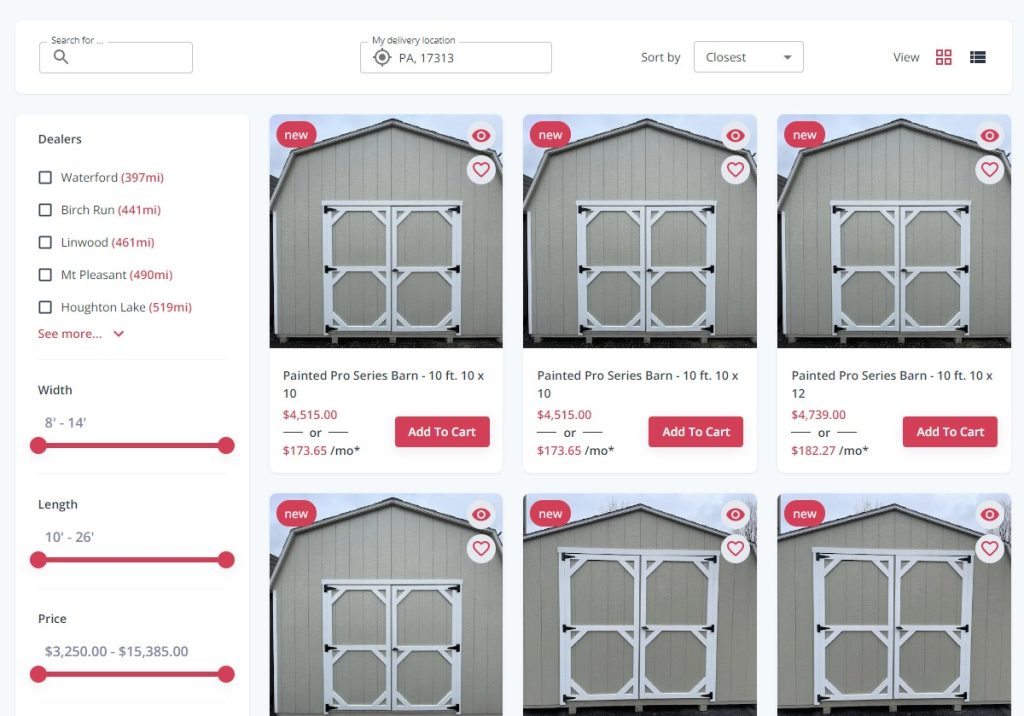 More than Backyard Sheds for Sale—Discover a Full Line of Metal & Custom Buildings
Mid Valley Structures isn't just about backyard structures. We also have a selection of factory-standard structures and limitless custom outdoor buildings for sale in the following categories:
When it comes to buildings like backyard sheds, garages, barns, and pool houses, you have many construction options and features to choose from. Get in touch with us today, and we'll help you find the best product for your purpose and budget.