Find Custom Barns for Sale that Meet All Your Michigan Farm's Needs
As you search for "barns for sale in Michigan" what do you have in mind? Do you need a warm, dry place to house your livestock? A weather-proof spot to store crops? A secure building to use for farm equipment storage? Or do you just want a beautiful structure that adds value to your property? No matter your purposes, a custom barn by Mid Valley Structures is just what you're looking for.
Why is a Custom-Built Barn Better?
People choose custom-built structures for several reasons, but most often, they do so for the flexibility of design and the ability to make the new building uniquely their own. You might want to consider a custom barn because you can:
Choose the Footprint
Specify the Square Footage
Make Energy-Efficient Choices
Add Value to Your Property
Match or Complement Your Home
Customize it to Your Needs
Onsite Construction
A barn built to someone else's standards might serve its purpose—but is it perfect for your purposes? The only way to get the "perfect barn" is to look past prefabricated barns for sale and go the custom route. Mid Valley Structures can make that happen!
---
Build Your Dream Barn with the Help of a Custom Builder
As custom barn builders, we are proud to construct barns that our customers have dreamt of. We believe that you should have nothing less than exactly what you want, and we strive to make that happen with plenty of options to choose from, including but not limited to:
Barn Style
Layout
Square Footage
Stalls
Lofts
Siding
Trim
Doors
Windows
Roof Style
Roofing Material
Storage Capabilities
We take our jobs as custom barn builders very seriously. Your experience should be memorable because it was so simple and enjoyable. You can count on us to do everything we can to make sure that happens.
Even if you're searching for garage buildings for sale, you might want to check out all the barn options we offer. A multi-function building is never a bad idea!
No matter the type or size of custom barn you had in mind, get in touch with us today. We'll start to discuss how we can build a new barn that meets or exceeds all your expectations.
More than Custom Barns!
If you're wondering "Does Mid Valley Structures construct more types of custom buildings than barns?" the answer is "Yes!" We'll also work closely with you to design and build the following custom structures:
It's about time you had the custom building you deserve. Get in touch with us today so we can discuss making your dream structure a reality.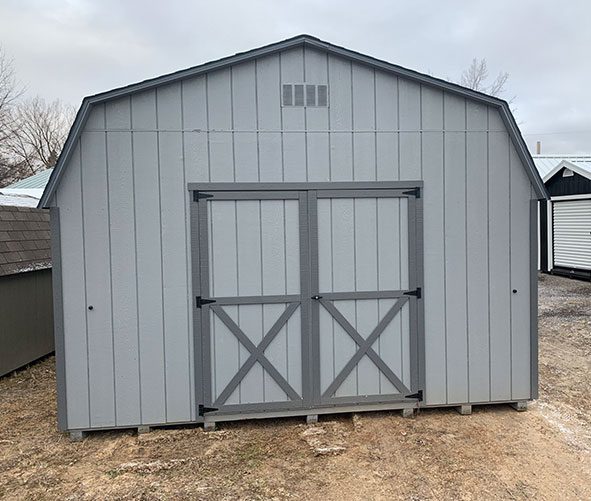 More Structures from Mid Valley
Custom buildings make up only one category of products we offer. You'll also find a full line of backyard structures and steel buildings, including the following:
When you contact us, you'll immediately notice how eager our staff is to talk about how we can help you with financing, construction and installation, or anything else related to Michigan storage barns or other structures. Stop in at one of our seven locations in Michigan to meet our custom barn builders and talk about barns for sale.