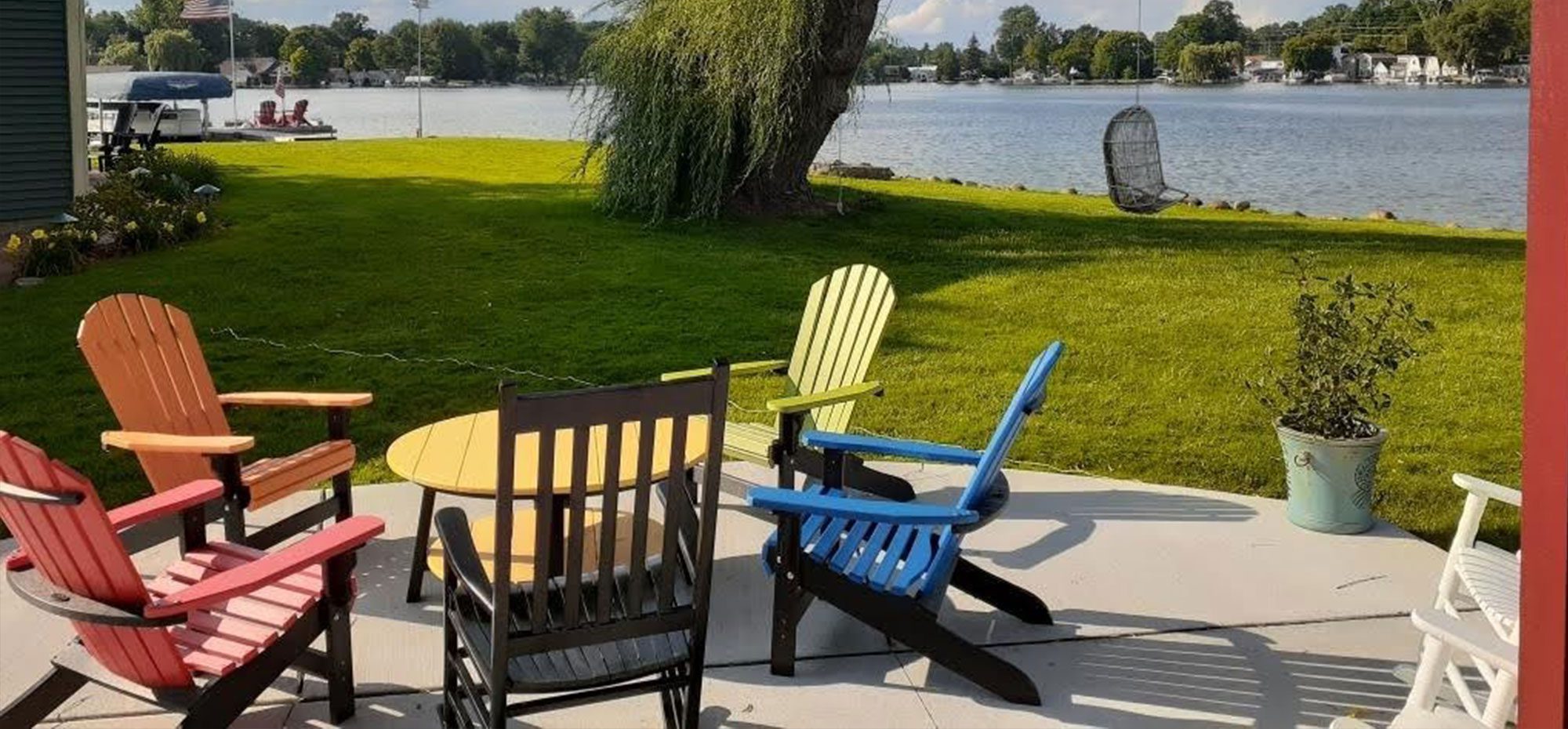 Quality, Durable, and Beautiful Outdoor Furniture for Sale in Michigan
What better place to lounge, dine, connect with family and friends, and spend quiet time than outdoors? And what could be more comfortable than doing it all on your attractive lawn furniture? The outdoor furniture for sale by Mid Valley Structures is built to last and designed to impress. See what's available today!
The Types of Outdoor Furniture for Sale by Mid Valley Structures
The Difference Quality Outdoor Furniture Can Make
Imagine this:

You come home from a long day at work. It's sunny and 70 degrees. You're exhausted; all you can think about is a cold lemonade and soaking up some evening sunshine.

But when you arrive home, there's nowhere to sit comfortably. You could perch on top of a rock or try your luck on that old broken lawn chair—but instead, you decide to stay indoors. From your window, you see your neighbors reading, chatting, snacking, sipping drinks…all on dedicated outdoor furniture that looks beautiful, substantial, and comfortable. You think, 'I've got to get some of that furniture. Then maybe I can have guests over, too.'

This is how most of our customers decide to look at the lawn furniture for sale at our Michigan dealerships. They want more comfort, style, versatility, and entertainment options in their backyards. And they know where to get it—at one of our seven Michigan locations or by browsing our lawn furniture gallery and contacting us with an order.
The Benefits that Come with Our Outdoor Furniture
You know it—not all outdoor furniture is created equal. However, you can count on the furniture from Mid Valley to have the following advantages:
Eco-Friendly Construction: Poly is High-Density Polyethylene (HDPE), a recyclable plastic derived from post-consumer waste such as milk and detergent bottles. This material is cleaned in a decontamination process to a purity level of over 99%, then compounded into solid board stock material. The resulting product contains over 90% recycled post-consumer waste by weight.
Superior Durability: Exceptional resistance to moisture, fading, insects, splintering, warping and other hazards of environmental exposure common to wood or wood fiber composite products.
Virtually Maintenance Free: Requires no waterproofing, staining, or other similar recurring maintenance other than an occasional washing with soap and water.
Minimal Fading: High color stability UV pigment systems minimize material breakdown from prolonged sun and weather exposure.
Are you ready to experience all these benefits for yourself? Give us a call to get started.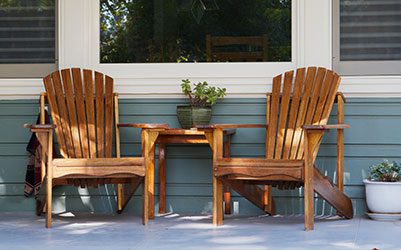 You Can Finance Your Outdoor Furniture
The outdoor furniture for sale by Mid Valley Structures is eligible for financing through Greensky. Of course, you can always pay with cash, credit card, or check—but if you're not ready to do that and want your patio furniture as soon as possible, contact us for more information.
We Have Much More than Outdoor Furniture for Sale
New outdoor furniture will add many entertainment and relaxation options to your porch, patio, or backyard. But have you considered the setting for that furniture? How nice would it be to unwind under a pergola or pavilion?
Check out our full line of backyard structures:
And we can't forget to mention our metal buildings and custom buildings. You'll never have to run out of storage or wish you had more protection for your valuables again.
As you can see, Mid Valley Structures has much more than outdoor furniture for sale. We offer everything you'll need to make your property the oasis, retreat, or farm you dream of.
Isn't it time to get started making your backyard dreams come true? We're waiting to hear from you.