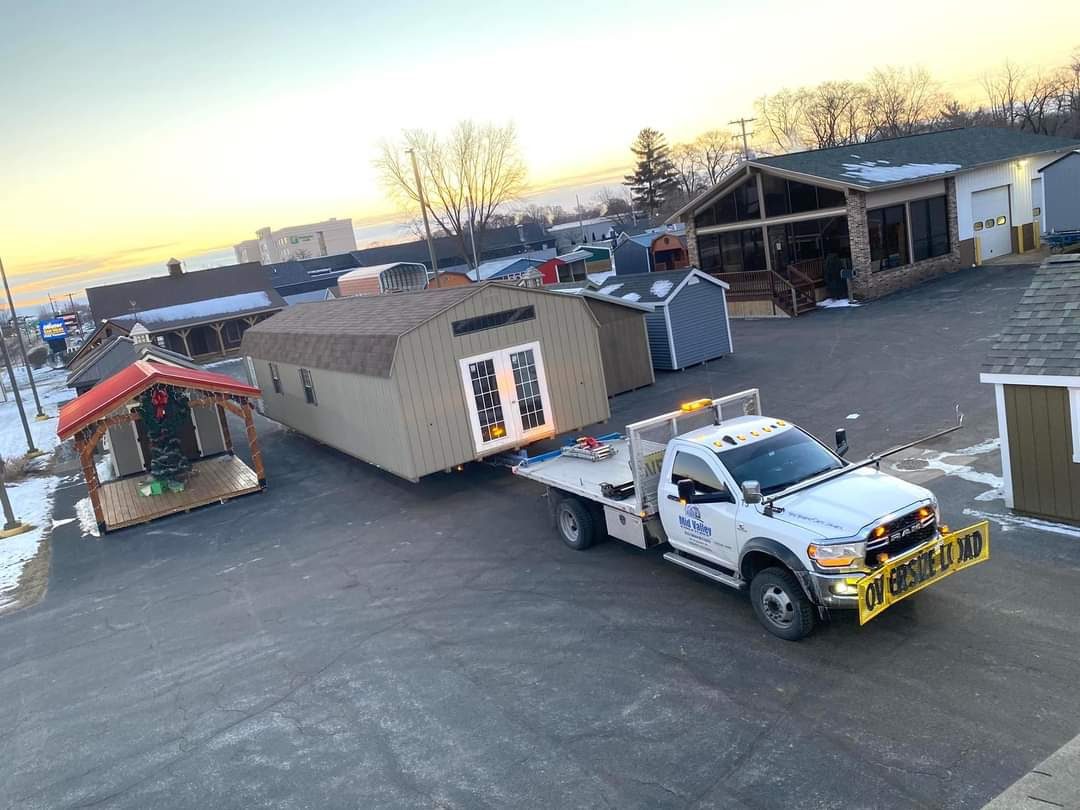 Choose Our Hassle-Free Shed Movers for Your Structure Relocation
Are you in the midst of a shed-moving dilemma? Are you stressed trying to move a shed on your own or afraid of hiring unreliable contractors who promise the world but deliver disappointment? It can be a nightmare, leaving you frustrated and overwhelmed. If you're ready to find a more effective solution for your shed moving needs, contact us today for a free quote. Let us show you how the shed movers at Mid Valley Structures can make your shed relocation stress-free and seamless.
Which Type of Structure Do You Need to Move?
At Mid Valley Structures, we understand the frustrations and challenges of relocating a shed. That's why we offer professional shed moving services that are designed to make your life easier. With our experienced team of shed movers, we will handle your structure with care and precision. From loading and unloading to transporting your shed to its new location, we have the expertise and resources to get the job done right.
No matter why you need shed moving services, we have you covered. We specialize in moving various structures, including sheds, chicken coops, and horse shelters. Whether you're relocating your backyard shed, moving a chicken coop to a new location, or transporting a horse shelter, our expert team has the experience and expertise to get the job done right.
Our shed moving services cater to a range of sizes, starting at 8×8′ and going all the way up to 16×48′ with a maximum height of 11 feet. We understand that each structure is unique, so we take the utmost care to ensure a smooth and secure relocation process. It's important to note that the structure must have a floor for us to move it effectively.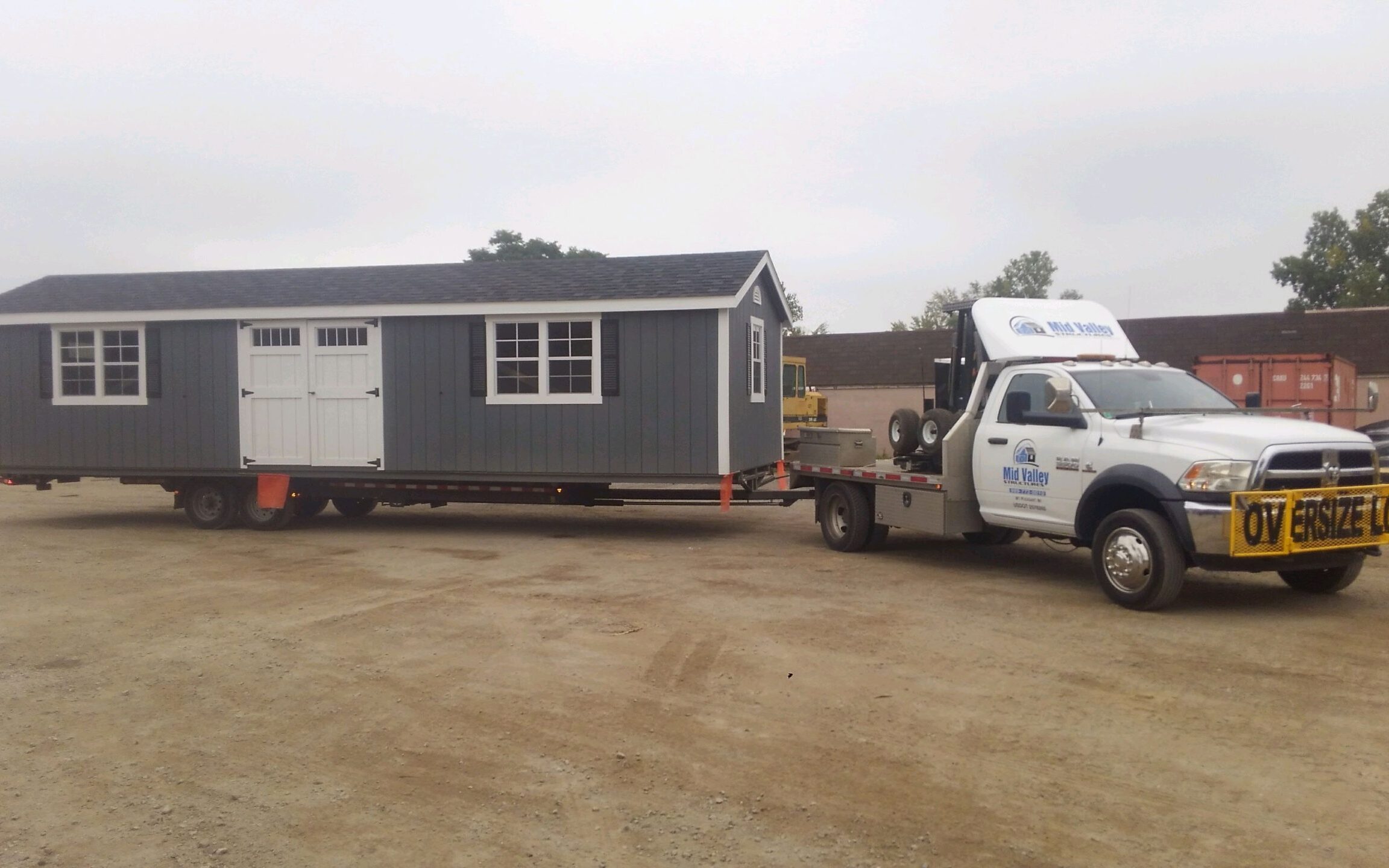 Shed Transportation
There are numerous reasons why someone may need to move a shed. Perhaps you're relocating and want to take your shed with you, or maybe you're a renter who wants to bring your storage solution to a new property. Whatever the case may be, our shed transportation services are designed to make your life easier. Our team will handle the loading, transportation, and unloading, ensuring that your shed arrives at its new destination intact and ready for use.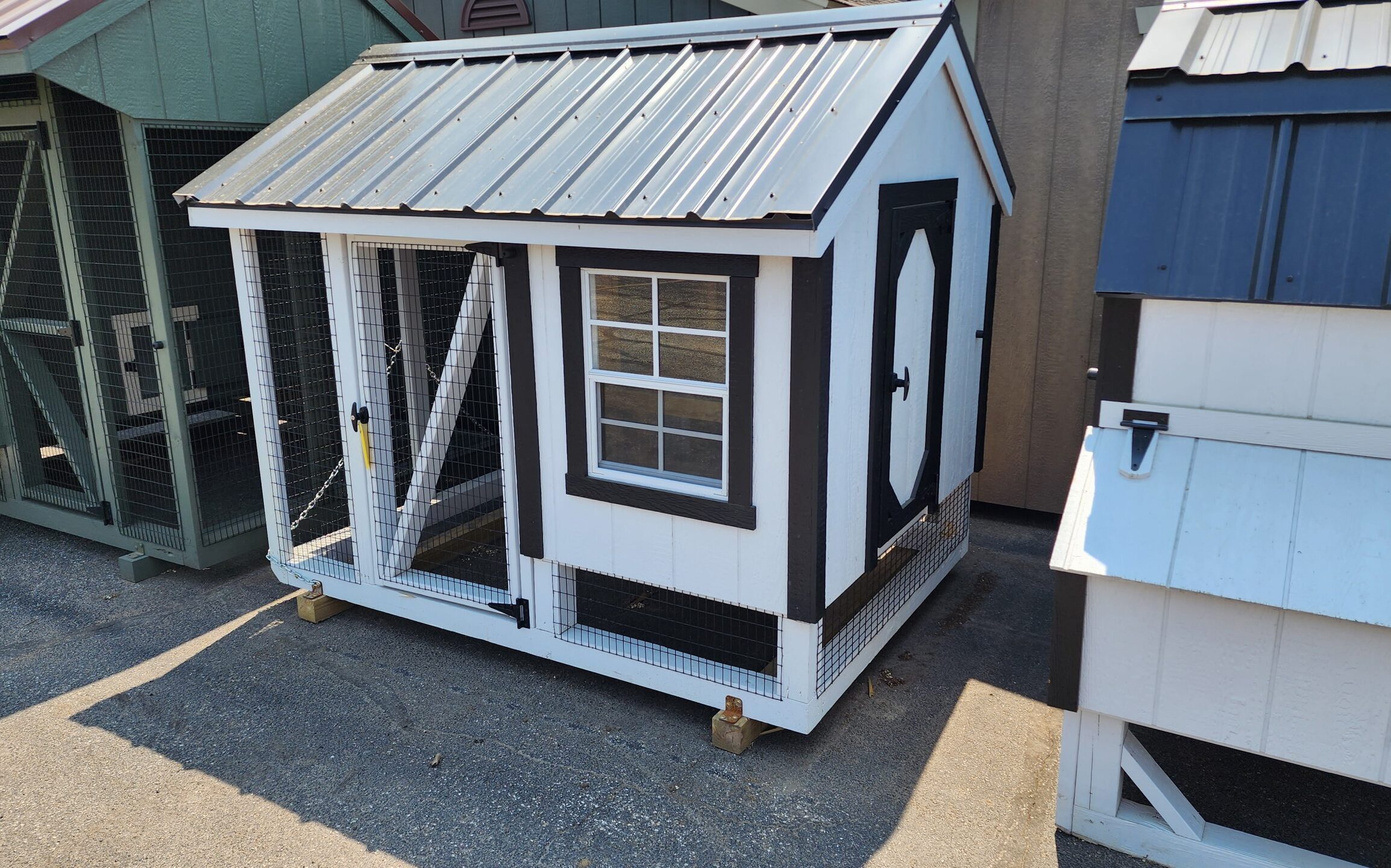 Chicken Coop Relocation
Moving a chicken coop requires special care to ensure the safety and well-being of your feathered friends. At Mid Valley Structures, we understand the unique needs of chicken coops and take the necessary precautions to ensure a smooth and stress-free relocation. From securing the coop during transportation to maintaining a comfortable environment for the chickens, our team will handle every aspect of your chicken coop relocation with professionalism and expertise.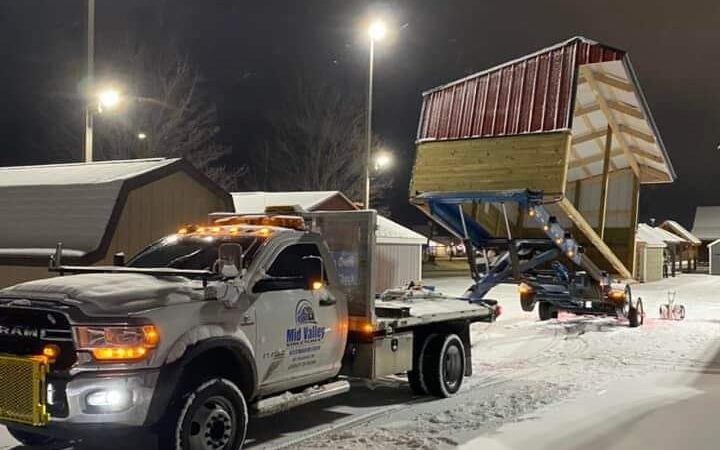 Horse Shelter Moving
Moving a horse shelter requires a delicate touch and meticulous planning. Our experienced team is well-versed in the intricacies of horse shelter relocation. We take into consideration the size and structure of the shelter, as well as the safety and comfort of the horses. Rest assured that when you choose Mid Valley Structures, your horse shelter will be moved with the utmost care and attention to detail, so your horses will have a safe place to rest in their new location.
Have a Structure You Need Moved? Get a Quote!
If you have a shed, chicken coop, or horse shelter that needs to be relocated, look no further than Mid Valley Structures. We are your trusted partner in Michigan for all your structure moving needs. Our expertise and commitment to excellence guarantee a seamless and hassle-free relocation process.
Ready to take the next step? Contact us today to request a quote for your shed moving project. Our knowledgeable team will provide you with all the information you need, including pricing and timelines. Choose Mid Valley Structures for top-notch shed moving services in Michigan.
The Shed Relocation Process
When it comes to shed relocation, there are a few key factors to consider. First and foremost, ensuring a proper foundation at the destination site is crucial. Ensure you assess the new location and make any necessary preparations to ensure a stable and secure foundation for your shed.
Once the foundation is ready, our expert movers will carefully load and secure your shed onto our moving equipment. We will then transport the shed to the new location using our own trucks and delivery personnel. Upon arrival, our team will handle the unloading, ensuring that every piece is put back together with precision and care.
Mid Valley Structures maintains open communication with our clients throughout the shed relocation process, keeping you informed every step of the way. We understand the importance of your shed and the valuables it holds, and we treat every relocation project as if it were our own.
Why Choose Our Shed Moving Company?
At Mid Valley Structures, we pride ourselves on being the premier shed moving company in Michigan. Here's why you should choose us for your shed relocation needs:
Expertise and Experience: With years of industry experience, our team of shed movers has the knowledge and expertise to handle any relocation project with precision and care.
Professionalism and Reliability: We take pride in our professionalism and commitment to delivering exceptional customer service. You can rely on us to handle your shed relocation efficiently and effectively.
Dedicated Delivery Team: Unlike other companies that use subcontractors for delivery, we have our own fleet of trucks and dedicated delivery personnel. This availability allows us to maintain control over every aspect of the relocation process, ensuring a smooth and reliable delivery.
No-Pressure Sales Approach: We believe in providing our customers with all the information they need to make an informed decision. Our sales team takes a no-pressure approach, allowing you to explore your options and ask questions without feeling rushed or overwhelmed.
Choose Mid Valley Structures for your shed moving needs and experience the difference that our expertise and dedication can make.
Get a Quote Today from the Best Shed Movers in Michigan!
Moving a shed can be a daunting task, especially when you consider all the logistics involved. But with Mid Valley Structures, you can rest easy knowing that our team of expert shed movers has the knowledge, experience, and resources to handle the job with precision and care.
When you choose Mid Valley Structures, you're choosing a company that puts your needs first. Our educated salespeople are here to guide you through the process, providing detailed information and answering any questions you may have. We take pride in our no-pressure sales approach, allowing you to explore your options without feeling rushed or overwhelmed.
So, if you're ready to take the next step and make your shed moving process a breeze, contact us today for a free quote. Our team is standing by, ready to assist you and ensure a smooth and worry-free relocation of your structure. Don't settle for less when it comes to your valuable investments—choose Mid Valley Structures, the trusted shed movers in Michigan.