Partner with a Custom Builder in Michigan & Build on Your Lot
You have the perfect spot for a new home, garage, barn, pool house, or cabin. Now all you need is a capable, experienced custom builder to turn your vision into reality. At Mid Valley Structures, we work closely with our clients to design and build structures they can be proud to live in, work in, or simply call their own.
A Wide Selection of Custom Building Options
When a metal building or a prefabricated garage or barn simply won't do, you can turn to our professional, custom builders for the flexibility and options you want most. Choose from the following categories:
The Many Reasons to Build on Your Own Lot
You can always choose a standard design or prefab building; however, there are several great reasons to build on your land with the help of a custom builder.
You control the design—never compromise on any feature.
Tailor amenities to your needs—for complete comfort.
Increase your land's value—to get more at the time of sale.
Choose the size you need—for as much or as little space as you need.
Complement the landscape—build to beautify your property.
Put good use to your land—rather than letting it sit empty.
Choose the quality you want—with materials grades and features.
Focus on energy efficiency if you wish—with eco-friendly options.
Easily add on later—as your family grows or your budget increases.
These are just a few of the reasons you might choose to custom-build on your own land. To discuss all your options, get in touch with us today!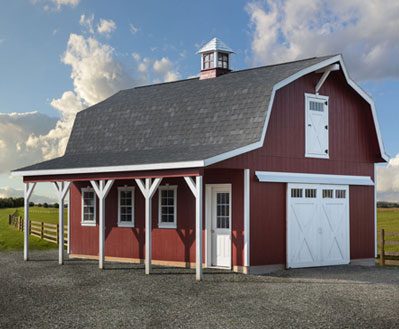 See Photos of Structures Built by Our Custom Builders
Whether you'd like to find inspiration for the design of your new custom building or you'd just like to see some examples of structures we've already built, head over to our photo gallery.
More than Custom Buildings—Discover a Full Line of Sheds, Garages, Barns, & More
Mid Valley Structures is a custom builder in Michigan, but there's more. We have a selection of factory-manufactured, prefab, and built-onsite structures to meet your needs.
When you're ready to talk to a custom builder in Michigan with plenty of experience designing and constructing one-of-a-kind homes, garages, and more, turn to the professionals at Mid Valley Structures. We're waiting to hear from you.