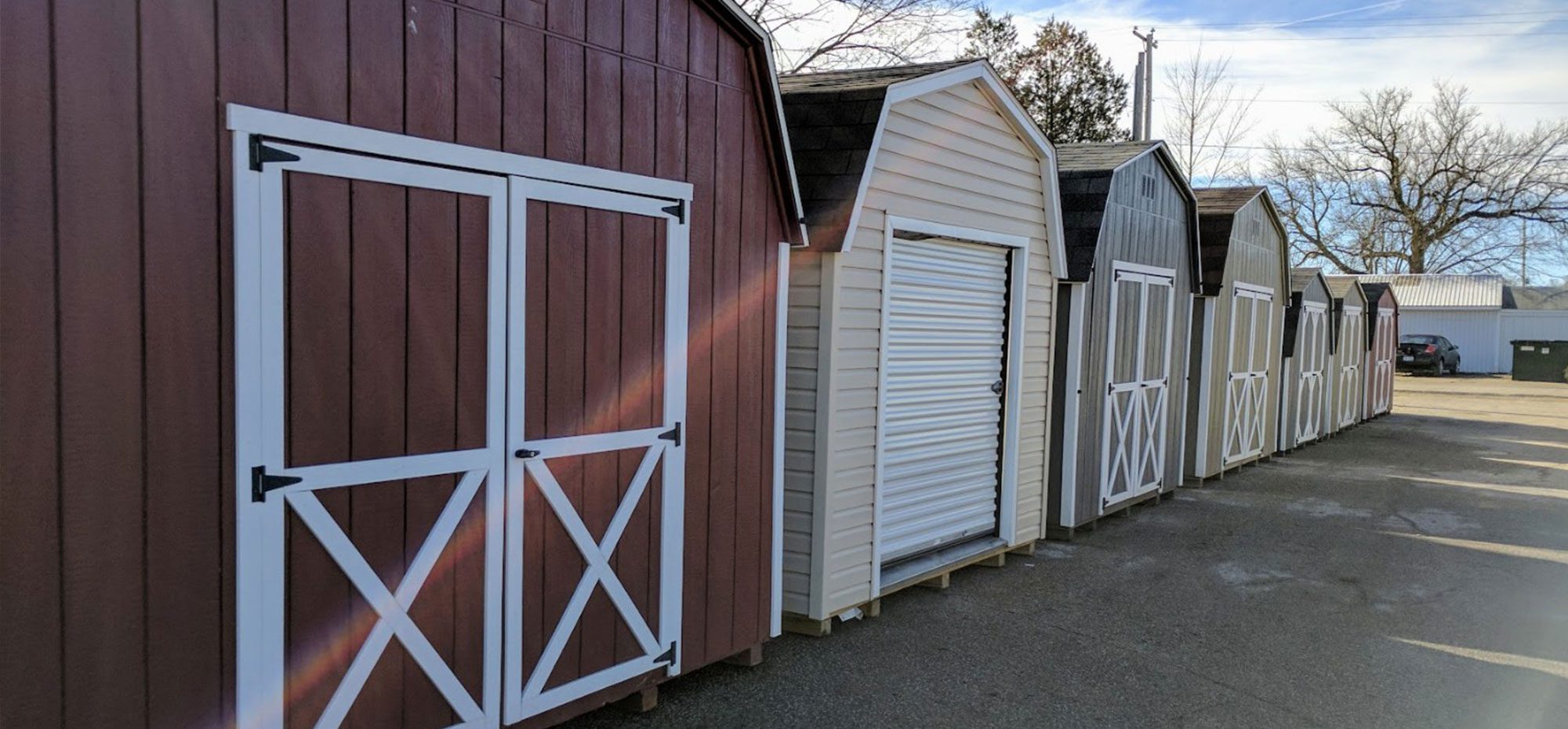 Versatile, Durable Storage Sheds and Metal Sheds for Sale in Michigan
If you need a backyard shed for extra storage, a hobby space, or to enhance your property's value, we have the shed for you! Browse our inventory with lots of sheds for sale, design your own shed with our 3D online builder, or talk to us about all the available options.
Make Mid Valley Structures Your Michigan Shed Connection
There's no need to shop around if you're looking for a cost-effective, reliable, high-quality storage shed constructed by skilled shed builders in Michigan. We know that not all shed manufacturers are the same, and buying from the wrong source could mean you'll see your shed deteriorate prematurely.
As you move through the shed selection process, remember that if the price seems too good to be true, it probably is. Choose a manufacturer that isn't cutting corners on quality to reduce costs.
Our structures are built with high-quality materials and proper practices—and are still delivered to you at remarkably affordable prices.
---
When It's Time for Your Shed Delivery
The number one question we're asked is, "Do you deliver storage sheds in Michigan?" The answer is, "Yes, we do!"
And the next question that's usually asked is, "Will you tear up my yard during delivery?" The answer to that one is, "No way!"
We can deliver your shed with little to no impact on your property. Many of our sheds are customized, constructed, and delivered directly to you in the exact spot you specify.
Site preparation requirements vary depending on the landscape. At the time of purchase, we will provide site prep instructions so delivery can be seamless, with minimal disruption and maximum performance.
On your shed delivery day, we'll use one of three methods:
Trailer Delivery: In most cases, a structure can be placed directly from the delivery truck's trailer to your desired location. It's easier and faster than you might think.
Mule Delivery: If the truck and trailer can't reach the designated delivery spot, we'll move the shed in with the Mule Shed Delivery System, which is a forklift-type mechanism used to access tight locations that other vehicles can't. Any tracks left behind will be no more significant than those made by a large riding mower.
Onsite Construction: When a factory-built building is not an option due to final location or obstacles that will get in the way of delivery (a fenced yard or cramped lot, for example), you can look at outdoor sheds for sale that can be assembled onsite. Our onsite-construction line of sheds includes everything from small storage sheds to large sheds and two-story sheds for sale by our Michigan shed dealerships.
If you've been searching the internet for "storage sheds for sale in Michigan" or "on-site shed builders near me," look no further. At Mid Valley Structures, we have the shed selection, price, delivery, and service you need! View our sheds gallery, check shed inventory, or design your own shed online now!
Paying for Your New Shed
You can always pay for your shed with cash, check, or credit card. But there's more! We also offer an affordable Rent-To-Own program with no credit check required.
No matter how you choose to pay, you'll have peace of mind knowing that you'll get a fair price with the best possible purchase experience. And let's not forget the service you'll receive before and after the sale!
Shouldn't your first (or next) shed come from Mid Valley Structure? Our customers think so, and so do we! Experience the difference for yourself.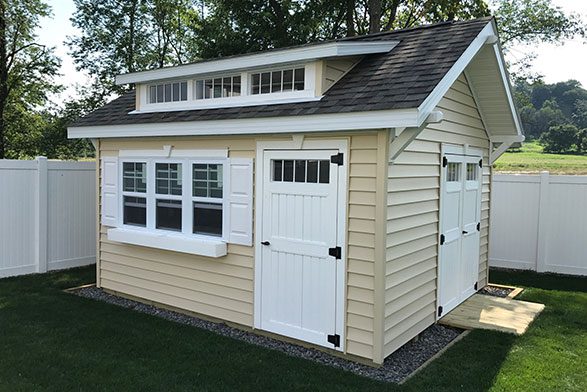 Mid Valley Structures: More Than Storage Sheds for Sale
Sheds are just the beginning of the structures we sell to enhance your backyard experience. We also sell and deliver the following all over Michigan:
And if you're looking for something larger than a shed—for storing vehicles, equipment, livestock, and more—we also offer the following metal buildings and custom structures:
As you can see, we have sheds for sale and much more at our seven Michigan locations. Stop in to talk to a knowledgeable staff member about how to get the building you want at the price you need.