Think a backyard shed can only serve as a storage shed? Think again! The versatility of a backyard storage shed is incredible. You know that it can serve as a place to store those holiday decorations and seasonal clothing or as a potting shed, but you can transform our custom sheds into so much more!
In this article, we'll explore five outdoor living space ideas to reimagine a shed into a child's playhouse, a backyard office, a concession stand, a writing or craft studio, or even a band practice studio. Say goodbye to never having enough space in your house and hello to a beautiful, functional backyard that caters to your unique needs. Design your building now and unlock endless possibilities for your outdoor living experience.
1. Children's Playhouse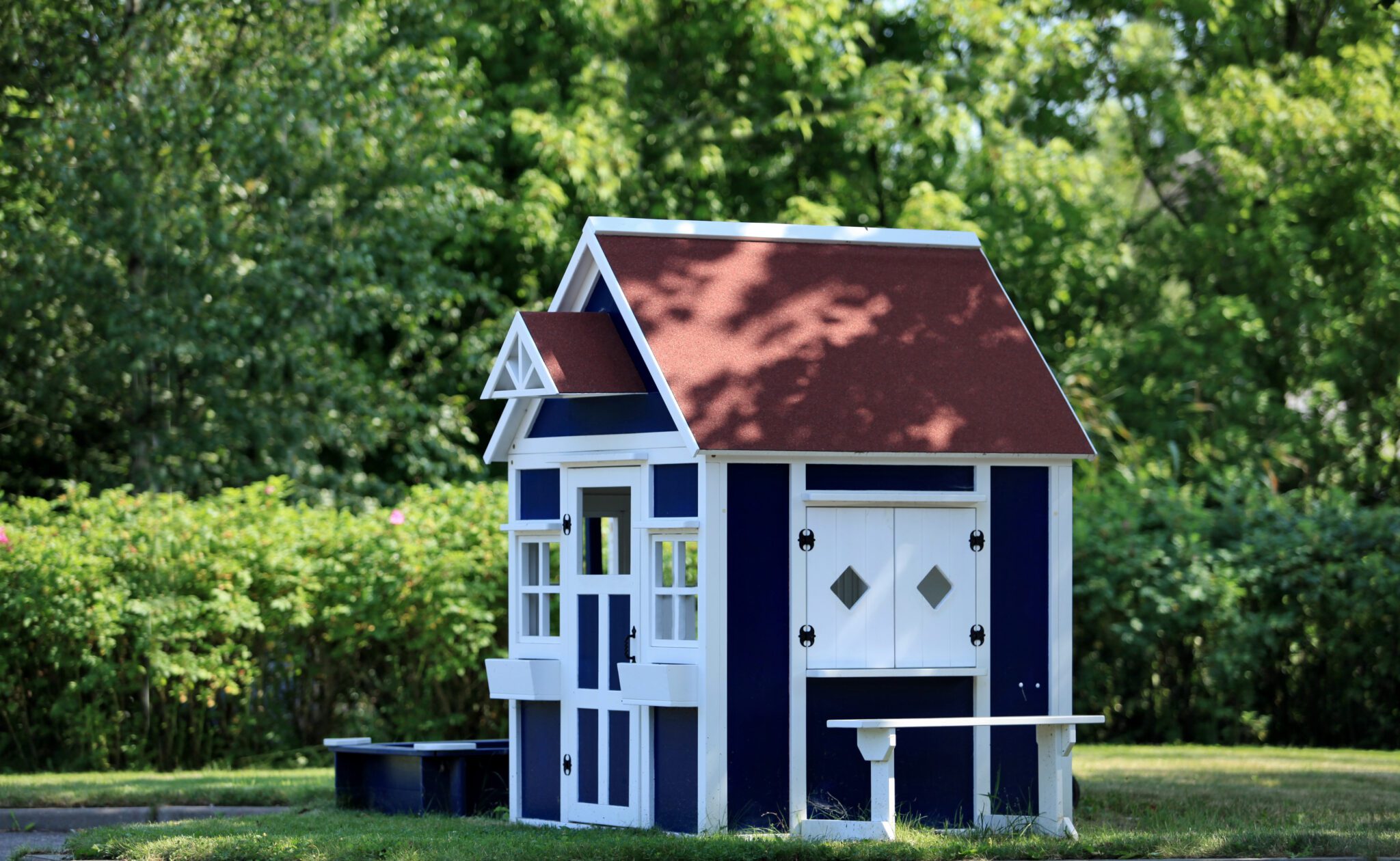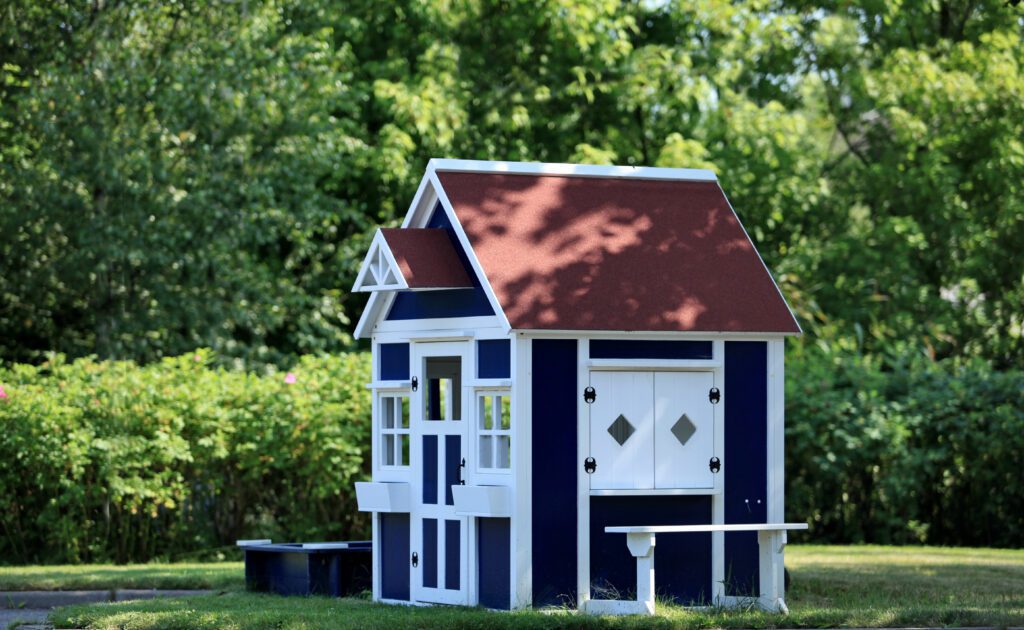 Unlock the potential of your backyard shed by turning it into a magical playhouse for your children. With some creativity, planning, and effort, you can design a captivating space where they can explore, learn, and create lasting memories. Customize the playhouse to reflect their interests, whether it's a fairy-tale castle, a superhero lair, or an enchanted forest.
You can rely on resources like Mid Valley Structures for guidance and inspiration, ensuring a well-constructed and secure environment for your little adventurers. Start with a big shed, such as our deluxe chalet, and then add the accessories and color options of your choice. Remember, playhouses are not gender-specific. Boys and girls alike will delight in having their own special space to play and ignite their imagination.
Investing in a playhouse can be as affordable or extravagant as your budget allows, but the memories it will bring are priceless. Transforming your shed into a playhouse provides an incredible play area for your children and enhances your backyard's appeal.
2. Backyard Office Space
Another one of our outdoor living space ideas is for the adults in the home. As more people have started working from home, both for full-time jobs and part-time gigs, the need for a dedicated working space has never been greater. Working from home can be fraught with distractions and cramped spaces inside your home.
Turn your backyard shed into a cozy, secluded office space that separates your work and home life while offering an inspiring and comfortable environment. Personalize the office to suit your needs, whether it's accommodating business partners or incorporating relaxation zones like a reading nook or meditation corner.
A backyard office eliminates distractions, allowing you to concentrate on your work. Moreover, your new office shed will demonstrate your commitment to productivity and professionalism to clients and coworkers alike. You can choose the lighting and electrical options you want to create the perfect environment to work out of your office shed right here in Michigan.
3. A Flower, Produce, or Concession Stand
Maybe you don't need an insulated shed for an office, but you dream of starting a small business. Convert your backyard shed into a charming concession or produce stand with a serving window. If you raise chickens, you can also consider selling eggs from this large shed. This budget-friendly outdoor space idea can generate profit while offering a fun and unique experience for your family, guests, and neighbors.
Once you've spoken to your county and gotten the proper permits for your business, there are plenty of ways to decorate and set up the perfect spot for selling whatever you want! Design the stand in various styles and incorporate features like built-in shelving and workspace ledges for added practicality. Whether you're selling garden-fresh produce or homemade goodies, a shed-turned-concession stand highlights your entrepreneurial spirit and enhances your front or backyard's charm.
4. Writing or Craft Studio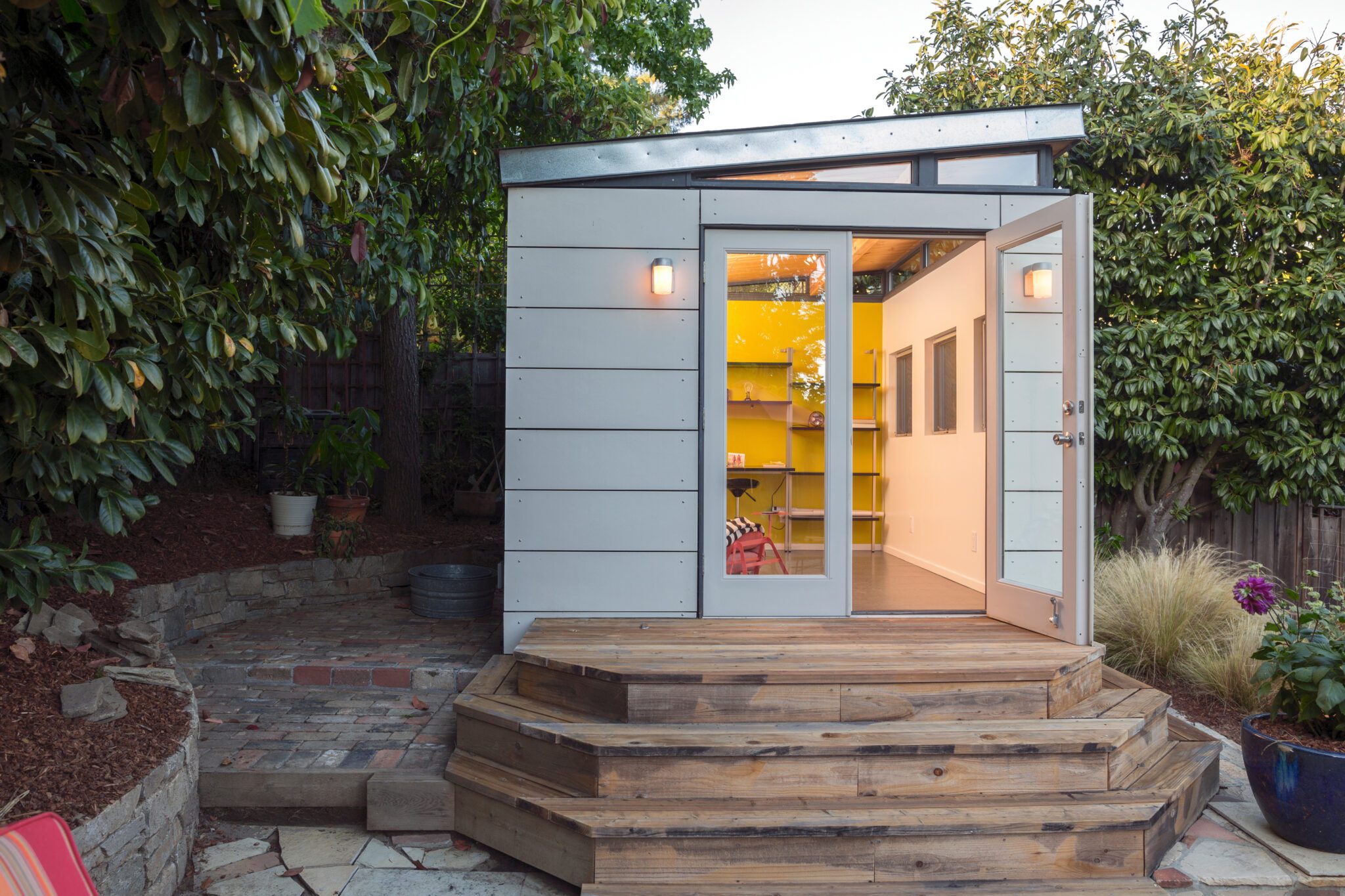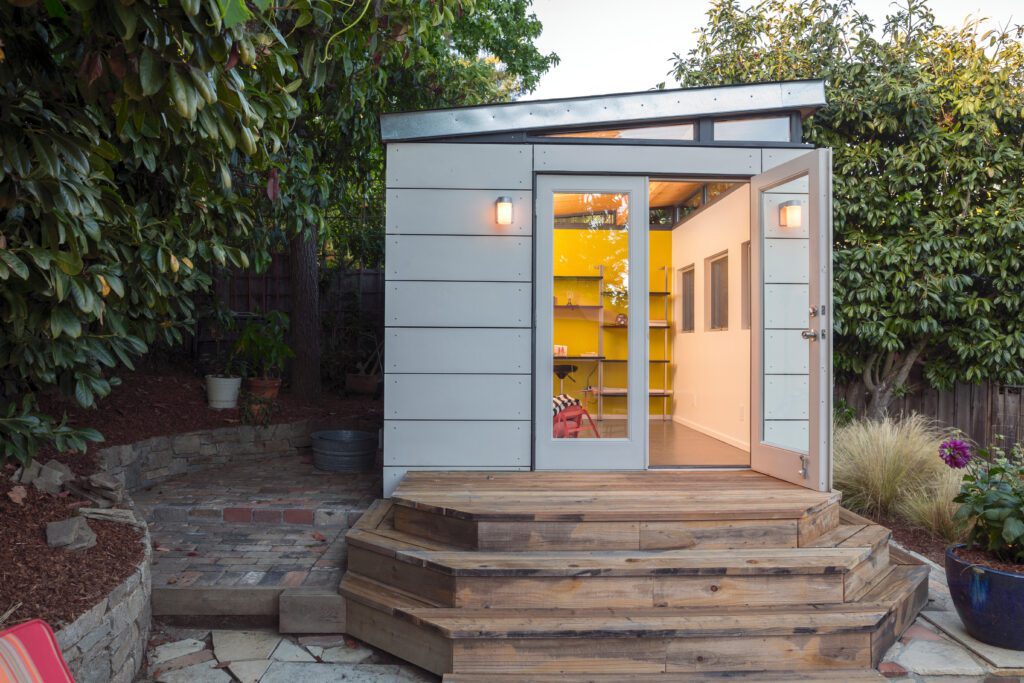 Writers, artists, and crafters can all benefit from a dedicated outdoor space to focus on their projects. Transform your backyard shed into a writing or craft studio with a serene and personalized workspace. Custom designs can establish a functional and tailored studio space. You can transform a previous barn shed or garden storage shed into a creative studio with a few cozy touches. Give it a good cleaning, then add stylish throw rugs, comfortable furniture, and any other key components you need to practice your craft.
Converting your shed into a creative sanctuary will foster inspiration and productivity in your backyard. Additionally, your new studio will enable you to keep your supplies organized and separate from your living space. Plus, if you add windows to your shed with a porch, you can be inspired by the beauty of the natural surroundings when you are creating.
5. Band Recording Studio
The last of our outdoor living space ideas is for all the musicians. Convert your shed into a soundproof band practice studio, perfect for refining your skills and recording your music. With ample room for instruments and equipment, your backyard shed is ideal for a dedicated music space. Insulate the walls and ceiling to minimize sound leakage and create a comfortable and acoustic environment for your bandmates.
A band practice studio keeps the noise inside, so you won't be disturbing your neighbors or the rest of your family. It also offers a professional space for creating and collaborating with fellow musicians. Your backyard will soon become the go-to spot for jam sessions and artistic inspiration.
Have Your Own Outdoor Living Space Ideas? Design Your Structure Now!
With these five outdoor living space ideas, you can transform an ordinary backyard shed into a versatile, functional, and enjoyable part of your property. The possibilities are endless, whether you're creating a playhouse, office space, concession stand, writing or craft studio, or band practice studio. Don't think a shed can only be used for storage and gardening! Design your custom building now and enjoy the benefits of a well-utilized outdoor space.
Resources: